Are you considering raising chickens and wondering which type of chicken house would best meet your needs?
A lot of customers decide they want a walk in chicken coop. But is it the best option for you? This week, we will answer some common questions about walk in chicken coops plus outline the best options available on the market
What is a Walk In Chicken Coop?
A chicken coop is an outdoor enclosure specifically designed for housing chickens. These structures can vary greatly in both design and size, depending on your needs.
A walk in chicken coop is an enclosure tall enough for humans to stand up inside of.
This will depend on your height. If you are taller than average, you may still have to crouch inside a coop advertised as "walk in". It is wise to check dimensions before you pay for a coop online. It can be difficult to tell sizing from photos alone.
Most walk in chicken coops will still require you to duck through the doorway to get inside. Once inside, there may also be support beams under the roof you will need to duck under too.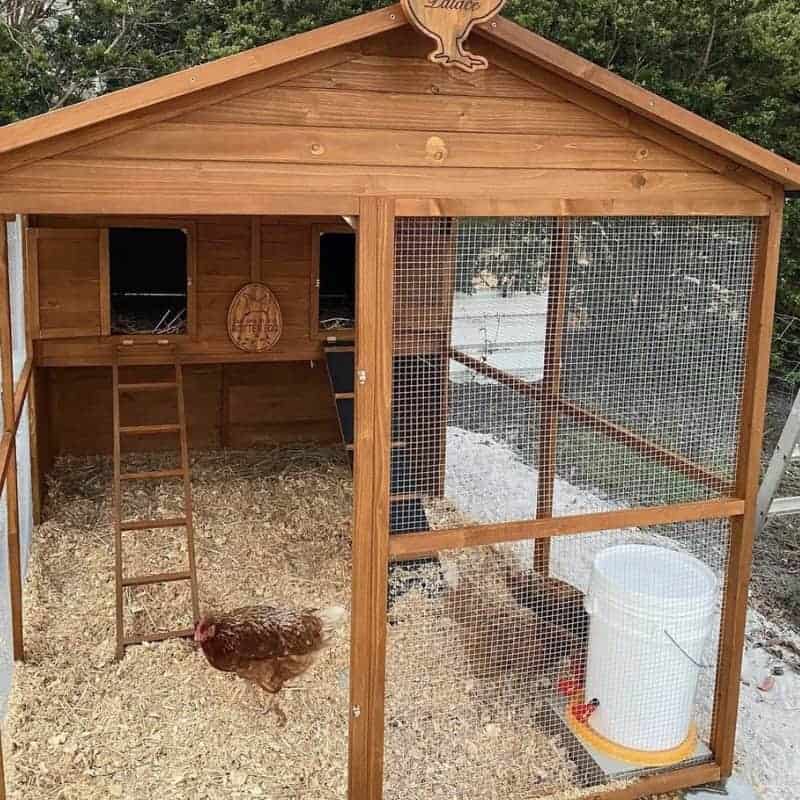 Benefits of a Walk In Chicken Coop
A tall walk in chicken coop offers multiple advantages.
Due to its large size, a walk in coop will allow plenty of room for your flock to move around and stretch their wings.
A walk in coop makes it very easy for chicken owners to enter the chicken coop. This can assist with:
Egg collecting
Refilling food and water containers
Cleaning out the coop
Picking up the chickens, if you need to move them or inspect them
Spending time with your beloved pets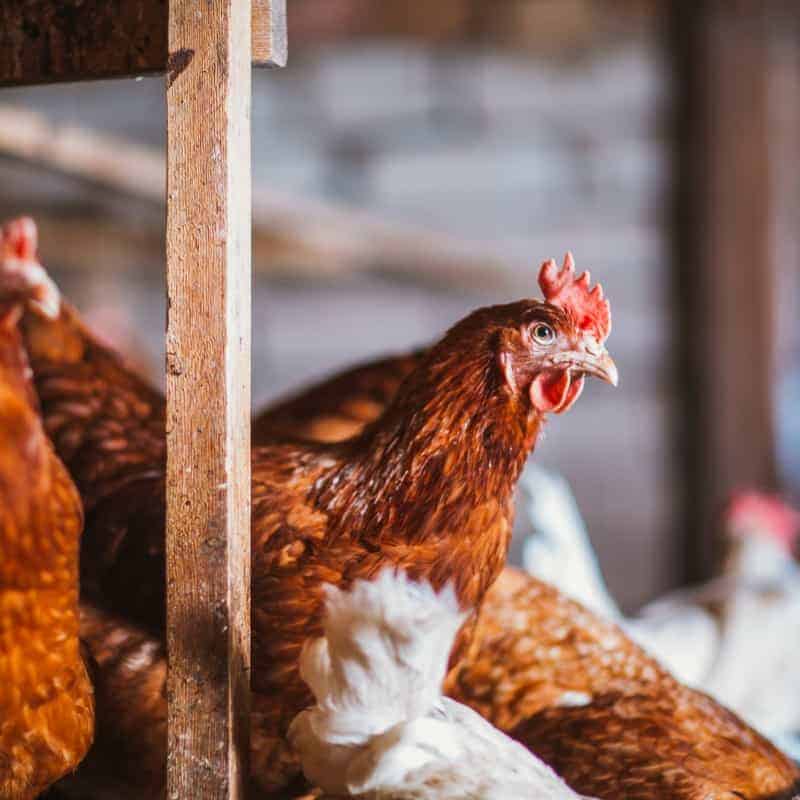 Do I Need a Walk In Chicken Coop?
You don't need to worry about not being able to stand up in your chicken coop if it is made by Somerzby! All our coops are designed with easy access in mind, meaning you can clean the inside while comfortably standing outside.
Our perching areas all have large opening doors so you can easily reach in to access your chooks. Our slide out metal trays also make cleaning easy from the outside!
Somerzby nesting boxes all have opening lids – you can quickly collect the eggs each day while standing outside the coop.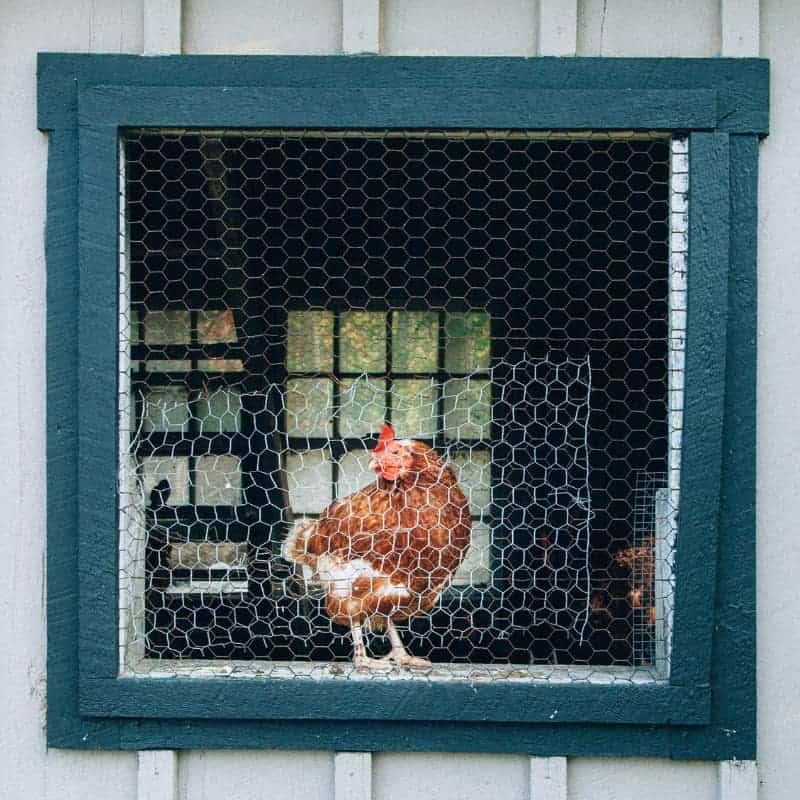 Can I Make a Chicken Coop Taller?
Do you have an existing chicken house that is too short? With some tools and basic woodwork skills, you can transform a too-short coop into a full-size walk in coop.
First, build a tall frame out of treated timber sleepers. Ensure it is on level ground and the corners are square.
Then screw your existing coop down onto the frame. This instantly adds height to your coop!
Note that when you walk into the coop, you will need to step over the frame to get inside. Be careful not to trip or fall.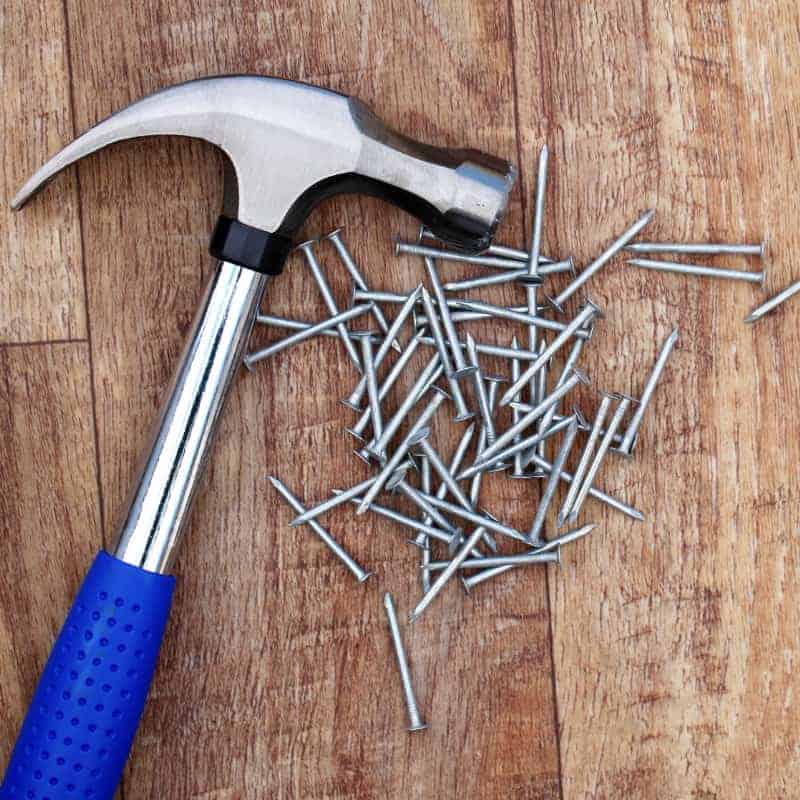 Is it Cheaper to Make or Buy a Walk In Chicken Coop?
If you need a chicken coop in a hurry, the most efficient and cost-effective option is to purchase a flatpack chicken coop.
Unless you already have existing materials on hand, building a DIY coop from scratch is expensive. You will need to save up to buy timber, screws, tools and other materials for your project.
Buying a flatpack chicken coop works out to be cheaper. Plus they come with easy instructions to help assemble them, making construction much simpler and faster than it would be if you were making it from scratch.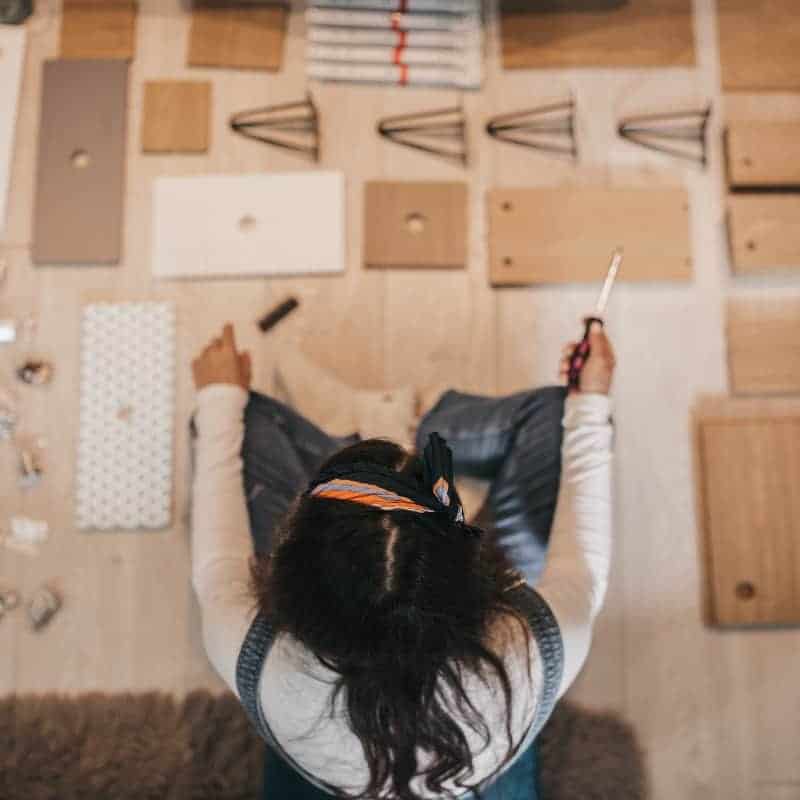 What Features Should a Walk In Coop Have?
When looking for a walk in chicken coop, the first feature you probably look at is the height of the roof and the doors. But what else is important?
Room to Roam
Height is not the only important size feature! Also consider the length and width of the overall coop. You want enough space for your girls to be able to run safely, move around freely and stretch their wings.
If your chickens will live inside the coop full time, you need something larger. You do not want them feeling restricted. If they will be let out daily to free range, you can get something a little smaller.
Also leave room for feeders, drinkers, a swing and any other features you wish to include.
Nesting Boxes
Your birds need nesting boxes where they can lay their eggs.
You only need one nesting space for every 2 or 3 hens. Contrary to popular belief, they do not need a nesting space each – they will not all lay at the exact same time, they will take turns and are usually happy to wait and share.
House Area
Your backyard coop needs an enclosed house area. This will be setup with perches for your chickens to rest on at night time.
This roost area should be raised up off the ground. This stops the bottom of the coop from staying wet and helps it last longer.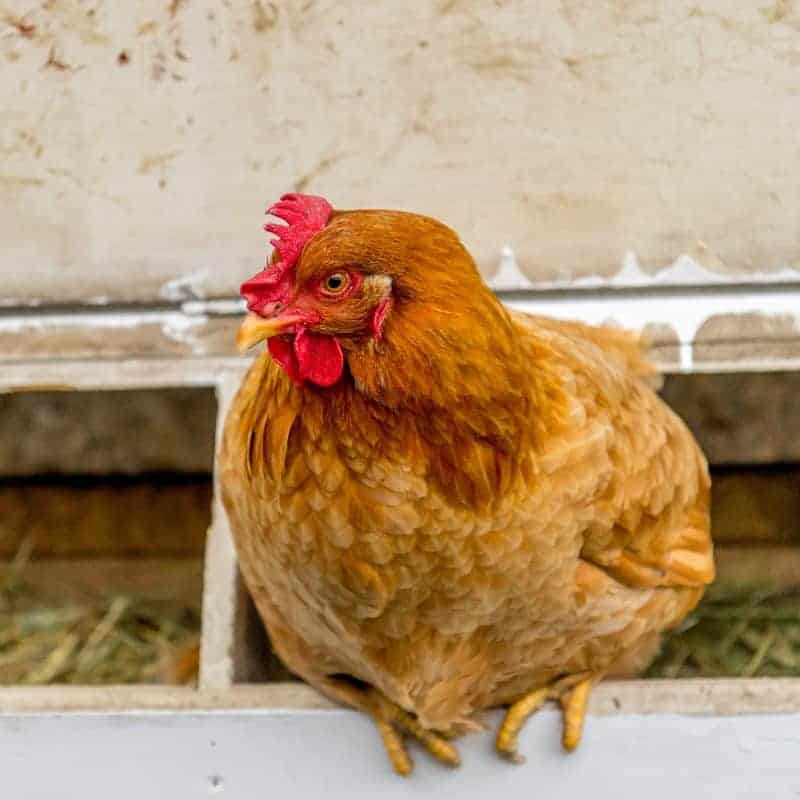 Best Walk In Coops For Sale
Are you looking for the perfect walk in coop to give your chickens a comfortable and safe place to live? Look no further…
The Homestead Chicken Coop is our tallest coop ever and a great product for a large backyard flock. It has enough perching space for up to 12 standard sized hens and 3 nesting spaces.
It has very easy access – it has a large walk in door, an opening nesting box lid and 2 wide doors that open up into the roost area.
Walk In Features:
Somerzby's tallest chicken coop
Height to the peak of the roof: 180cm
Height of the doorway: 134cm
How many chickens:
Suitable for up to 12 chickens (if let out daily for free ranging in your backyard)
Best Coop Features:
Fully covered, waterproof asphalt roof – protect your hens from rain
Pull out metal tray for easy cleaning
Galvanised wire mesh to keep your hens safe from predators including snakes
The Castle Chicken Coop & Run package by Coops and Cages is an impressive size – both tall and long, with plenty of space for your flock. The pitched roof in the run section is a rare feature and makes walking inside much easier.
It has a stainless steel metal tray that offers greater durability than traditional trays.
This tray is accompanied by another improved feature – the entire coop and run are covered in black coated wire mesh that is designed to be longer lasting than standard wire. This will prevent predators from entering the coop.
Walk In Features:
Coops and Cages' tallest chicken coop
Height to the peak of the roof: 180cm
Height of the doorway: 134cm
Number of chickens:
This great product can house up to 12 chickens (if let out daily to free range in your garden)
Best Coop Features:
Pitched roof on the run section
Stunning white stain
Rust resistant, stainless steel, pull out tray
Two Chickens