As a proud dog owner, you want your beloved pup to have the best of everything. After all, they give us so much love and joy. Making sure your four-legged buddy is healthy and happy includes knowing where to find the best quality dog treats.
In this blog post, we'll answer some common dog treat questions plus narrow down the most popular dog treat brands. Your furry friend will love them!
What are the Most Popular Brands?
If you're in the market for a quality dog treat, look no further than those that are popular among your fellow pet owners. If you purchase a treat that is well received by customers, you can feel confident this product has gone through rigorous testing and is safe for your pup to consume.
Popular dog treats have been tried and tested by pups around the world so use your fellow pet owners as a reference guide when browsing a store. We've put together a list of the top-selling and most sought-after treat brands that your pup will love:
Freeze Dry Australia
Freeze Dry Australia treats are the perfect way to reward your furry companion with a treat that's both delicious and nutritious. Unlike dehydrated treats, the freeze drying process dries out the protein without losing the nutrients.
This ensures high levels of essential vitamins and minerals, as well as maximum flavour.
Their treats are made in Australia from minimal ingredients, ensuring they meet health and safety standards.
Freeze Dry Australia offer a wide variety of flavours including their popular real Chicken Breast, Green Lip Mussels, and Raw Sardines.
Prime100
Prime100 SPT range offers premium single protein dog treats. Each treat only has one protein, eliminating the potential for allergic reactions and sore tummies. Their treats are made in Australia from all natural ingredients.
Designed with your dog's health in mind, they are hypoallergenic, have minimal ingredients, and contain no bones or offal. Popular flavours of these tasty treats include Duck, Lamb, Chicken, Kangaroo or Turkey Fillets.
DoggieBalm
DoggieBalm specialise in all natural products that help guarantee a healthy dog. They make healing balms, grooming products, and natural dog treats.
DoggieBalm's dog treats focus on specific health concerns, including Gut + Immune, Skin + Coat, and Joint + Bone.
They are high in vitamins and minerals, and low in artificial flavors. Customers have told us that their dogs love DoggieBalm healthy treats. Their focus on health benefits does not take away from their flavour or texture.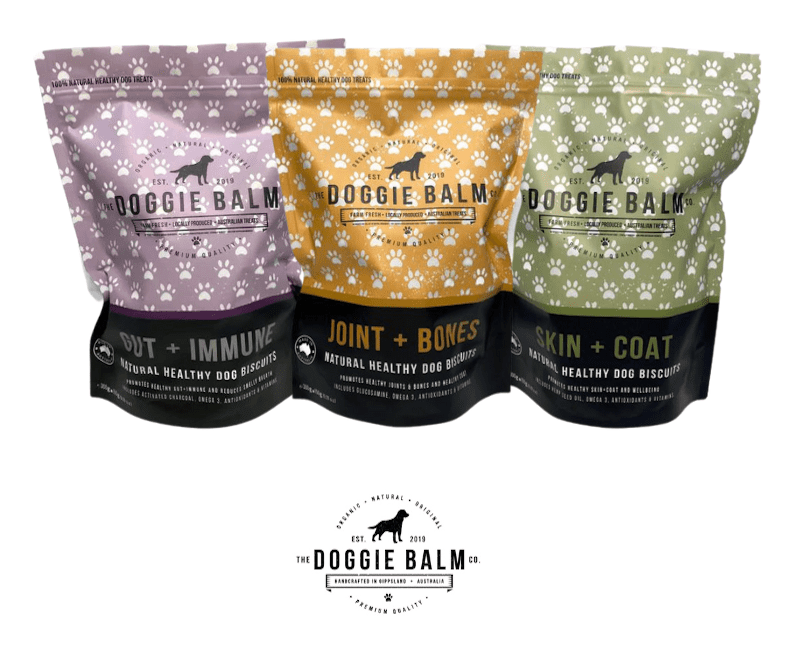 The #1 Top Selling Dog Treat is…
Customers can't get enough of Freeze Dry Australia's Chicken Hearts. We have many repeat customers who purchase them regularly, reporting that their dogs love the taste and texture.
They only have one ingredient – 100% raw Australian chicken hearts. This means they are easy to digest for dogs with sensitive stomachs. This healthy dog treat is high in vitamins and minerals, including iron, taurine and vitamin B.
They are preserved through a process known as freeze drying. The raw ingredient is frozen, then placed in a vacuum under pressure. This removes up to 95% of the moisture without removing the nutrients or flavours.
What Treats Do Dogs Like the Most?
Dogs love treats of all shapes and sizes; most will happily eat anything you bring them home. But keep in mind that dogs are unique creatures and their preferences will vary from dog to dog. Some are fussier than others!
The dog food most favoured by canines tends to be crunchy treats, chewy treats and treats that have a very strong smell. Top selling treats often include ingredients such as real chicken breast, seafood, liver, peanut butter, or sweet potatoes.
The best treats to use as dog training treats are those that your dog goes crazy for but can also be broken into bite sized pieces. If training treats are not able to be eaten quickly, dog trainers say they will distract your dog too much.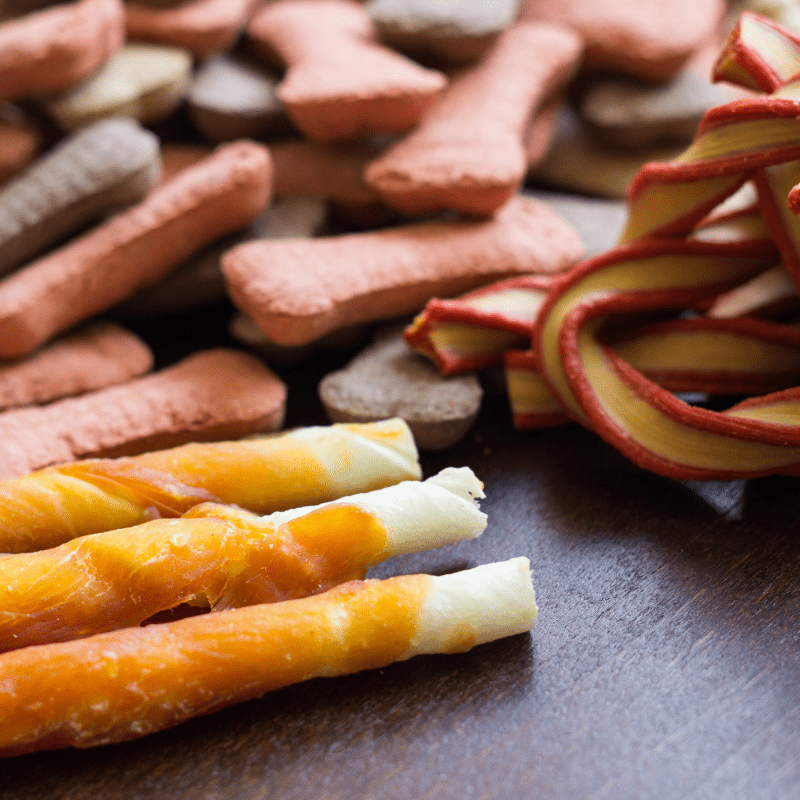 What Are the Best Healthy Dog Treats?
Pet owners are responsible for their dog's health. A healthy dog will live a longer and happier life! When shopping for your pup, look for natural dog treats that are free from artificial flavors, artificial preservatives and offal.
Many dog treats are now fit for human consumption, assuring you that they are meeting basic health standards.
Dental treats are a great option for dogs.
As your dog chews down on their chewy texture, the treat scrapes plaque off their teeth – improving their dental health and their breath. The best dental treats are made from all natural ingredients.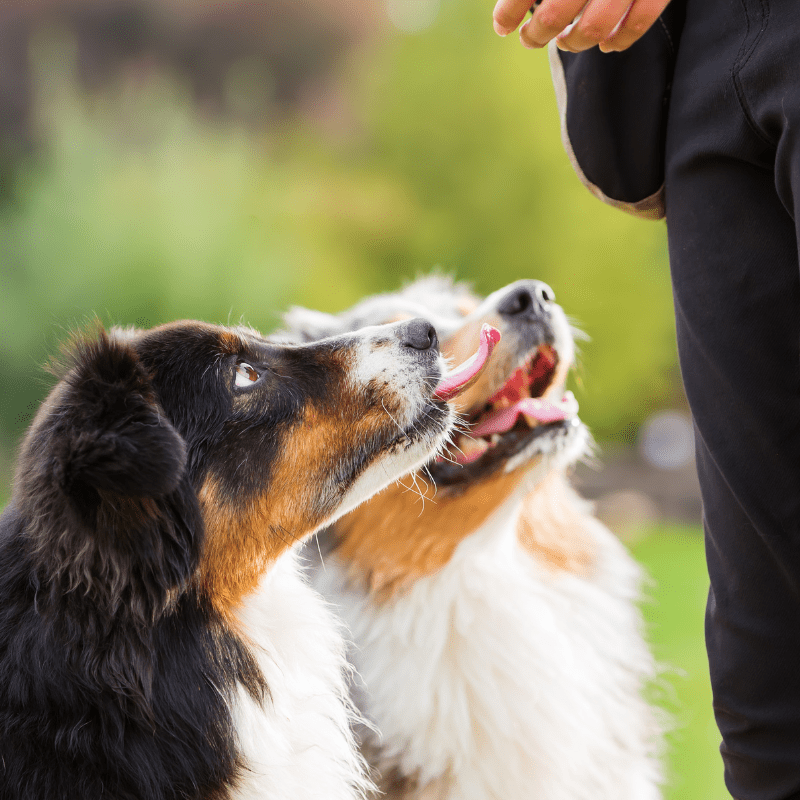 Which Dog Treats Do Vets Recommend?
Vets recommend feeding your dog treats that are as nutritional as possible and low in fat. When buying treats, look at the ingredients list on the back of the packaging.
As a general rule, minimal ingredients equals high in nutrients. Avoid treats with an excessive number of ingredients, or lots of numbers and codes (usually representing artificial flavors and colours).
The veterinary oral health council recommends dog owners incorporate dental treats (aka dental chews) into their dogs daily routine. These will help keep your dog's teeth clean and promote long term dental health.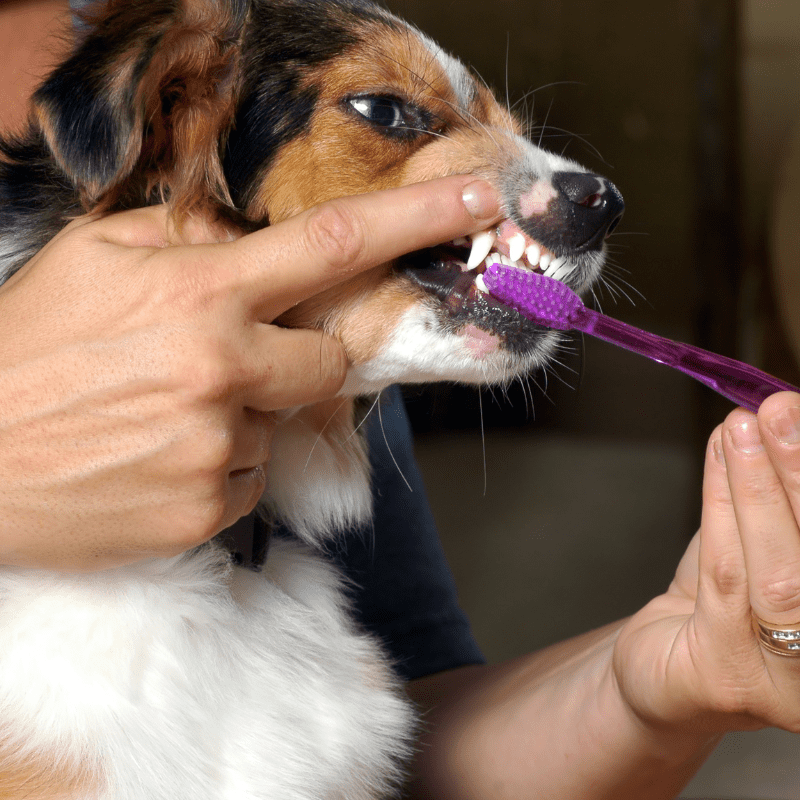 How Do I Choose the Best Dog Treats for my Dog?
As a dog owner, one of the best ways to make sure your pets stay healthy and content is by providing them with the right types of treats. But finding quality snacks that are both delicious and safe can be an overwhelming task.
When choosing treats for your dog, our top tips are:
Check the ingredients list. Avoid artificial preservatives and flavours.
Read reviews from other pet parents.
Consider dog food sensitivities and allergies. You can now buy many different treats that are grain free or single protein.
Consider your dog's age. Senior dogs may need soft treats. Adult dogs can eat most treats but puppies need treats broken up into small pieces to avoid choking.
Consider your dog's size. Small dogs will need smaller treats as they may struggle to pick up anything too large.
Similarly, large dogs need larger treats – smaller treats are likely to be eaten too quickly and become a choking hazard.
Consider if they are being used as dog training treats. Training treats should be extra tasty but broken up into very small pieces.
They should be able to eat the treat quickly so the dog's attention can go straight back to the dog trainer.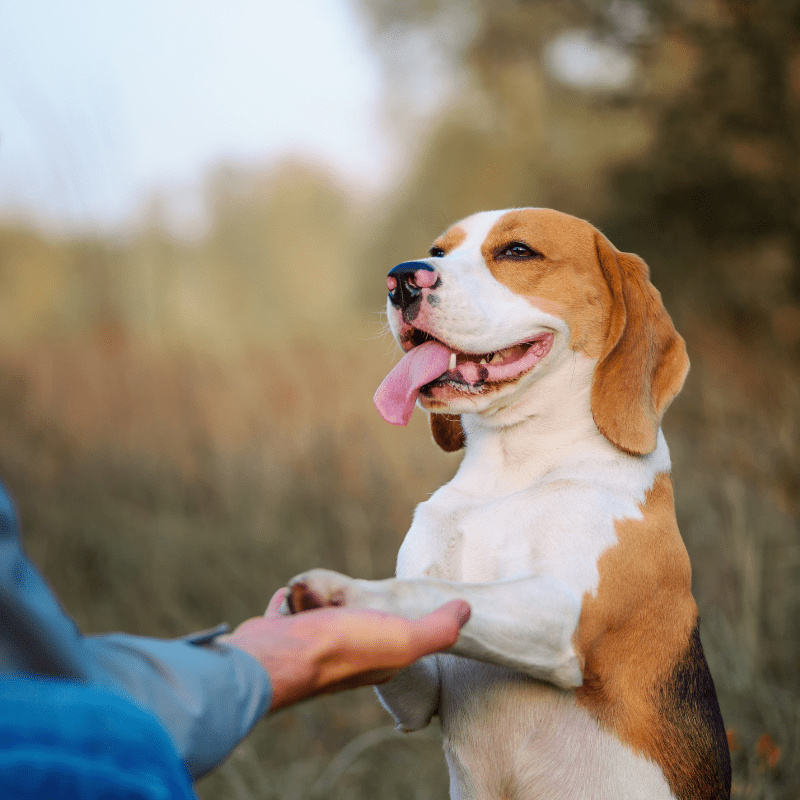 What Dog Treats Should I Avoid?
We do not recommend dog owners buy dog treats or pet food from supermarkets or discount stores. While their low price can be tempting, they often contain allergens and cheap fillers that are hard to digest.
Avoid treats that have too many calories or have a high percentage of fat. These will put your dog at risk of pancreatitis or obesity. A healthy treat should be given on occasion for good behavior or for training.
Avoid giving your dog too many treats too often. The amount of treats will vary from dog to dog – depending on your dog's activity level, breed, size and age.
If you are unsure how many treats to include in your dog's diet, seek advice from your local vet.