Christmas Facebook Competition
For your chance to win a Somerzby Cottage…
… we want to see your Somerzby hutch, coop or enclosure decorated in the Christmas Spirit…
Think Christmas lights, tinsel, or any other decorations of your choice.
For your chance to be the lucky owner of a Somerzby Cottage, simply post a photo of your Somerzby enclosure with all its decorations to our Facebook page.
The Winner will be announced on the 18th of December 2016
your Brand New Somerzby Cottage should arrive just in time for Christmas…
… what a treat for the kids…
Conditions are:
• Entries close 23:59 AEDT 17/12/16.
• Only valid within Australia.
• Photos much include an existing Somerzby, hutch, coop or enclosure.
We found these lovely examples below online…
…Happy decorating!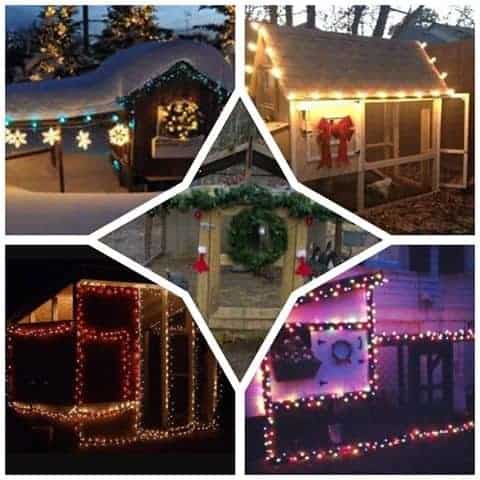 Win the Somerzby Cottage Chicken Coop
All new style, adorable Coop available in 3 colours!
With easy clean and access, the Somerzby Cottage is one of the favourites with Children and adults alike, it is the perfect fit for a smaller backyard.
It is easy to clean with a Metal pull out tray and one complete side of the Coop forms a door.
The attached run also features 2 Large opening doors for easy access to your Chooks and ease of cleaning.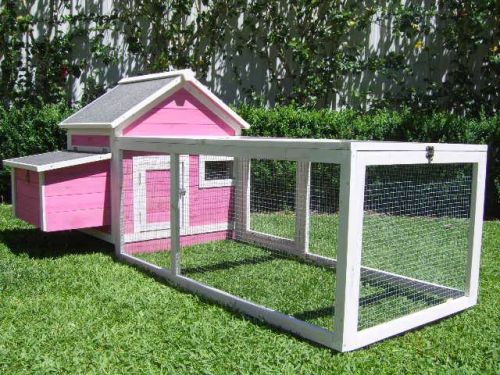 Features
Complete side opening door
Metal pull out tray for easy cleaning
Door to sleeping area can open and close
Rot resistant Fir Wood
Water proof grey/green asphalt roof
Water based non toxic stain
Galvanised mesh wire
Available in Pink with white trim, Blue with White Trim or Classic Brown and Green
Nesting box – W500mm x H320mm x D320mm approx
2 Large opening doors on run
1 Perch
Suitable for approx 2 chickens, if you let them out for daily runs or 3 rabbits
Enter today and this could be all yours…
Merry Christmas from all of us at Somerzby…