Get the Best of Both Worlds With Our All New Catio – Cat Enclosure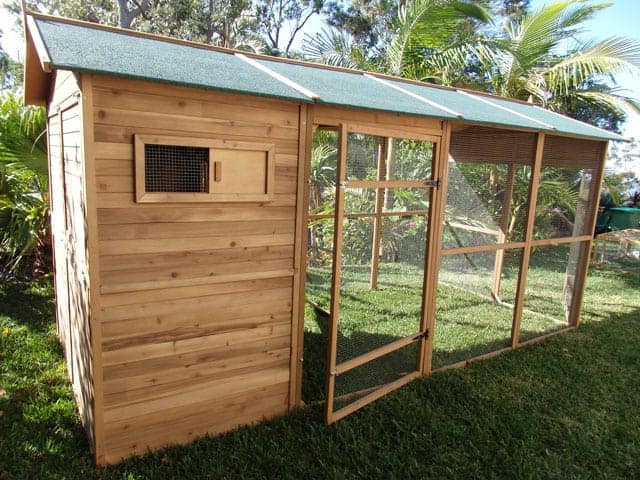 It's finally here…
… and it's been a long time coming,
But our all new Catio is ready to ship.
It's huge, almost four metres long which gives your cat plenty of room to play, sleep and explore…
It's tall, our tallest enclosure yet, which means that you're less likely to bump your head, which makes it super easy to access.
Cleaning is also a lot easier as well.
We all know that Cats love to climb, so its purfect for all your climbing posts, toys and ladders.
Comfort, safety and protection from the weather, we've got you covered…
…take a look at the creature comforts we've included:
Spacious and Enclosed sleeping area
Large grass area with 2 door access
Easy access doors to the sleeping area
Side peep hole to keep an eye on your precious ones
Complete protection from the weather
Wide, easy climb ramp to sleeping area with open and shut doors
Metal pull out tray makes cleaning a breeze
Wide ramp to run with open and shut door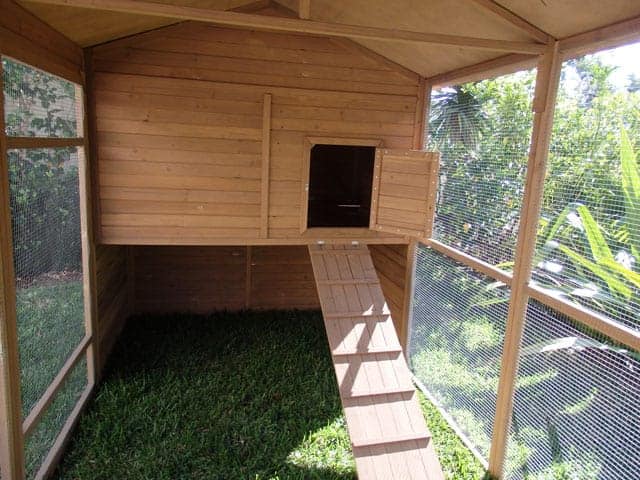 So why are the Outdoor Cat Enclosures so Good for Your Cat?
Cat enclosures are the best way to protect your cats from disease and injuries that occur through fighting and accidents (eg road accidents).
Keeping your cat safe in an enclosure will remove the risk of your cat getting lost or stolen…
…it will allow increased opportunity for you to interact with your cats to interact, and it reduces the likelihood of your cat going hunting which is harmful to our local environment.
Some of the biggest dangers your cats face outdoors are:
Getting run over or involved in road accidents
Being hurt from fighting with other cats, or feral animals
Other dangerous animals and other predators
Going missing, getting lost or being stolen
Keeping them away from fertilisers – if ingested can cause illness if ingested by your pet/s.
Rat/Rodent Poisions and Mouse Baits will kill your cat if ingested
Snail and slug bait – is also harmful to your cats and could even cause death.
Insecticides – are highly toxic to pets and may be fatal.
Plants and Some mulches – many plants can be toxic to pets
Household chemicals are dangerous to animals
Cat enclosures are so good for your cat…
…even the RSPCA Australia is encouraging cat owner to protect their cats from dusk until dawn.
TV's 'Bondi Vet', Dr Chris Brown, says 24-hour cat confinement is worth considering.
When keeping your cat safe in an enclsoure it's important for your cat to have:
Windows to look outside
Access to adequate exercise
Plenty of horizontal and vertical space
Safe places for hiding and sleeping
Scratching posts and toys to play with
Fresh drinking water and food
Easy access to appropriate litter trays
An outdoor escape-proof enclosure as it "greatly increases the opportunity for activity and stimulation for contained cats"
Here's a little Video on our All New Catio!
The Experts Agree
"Cats cope a lot better than what we think when it comes to being confined, they certainly need their outdoor time and cats do enjoy that but if you set up your indoors in the right way then certainly cats can be happy as indoor cats."…
…at the very least you should be keeping your cat indoors at night" Dr Brown says.
It is essential for their well-being that a confined cat have access to scratching trees, marking, exploring and mental stimulation.
All of this is possible within a cat enclosure. Also keep in mind, cats that are contained to the owner's property do not have to live totally indoors.
The Somerzby Catio is Feature Packed..
The All New Somerzby Catio has all these features, it looks awesome, super easy to maintain and comes flat pack with easy to install instructions..
Check Out these Dimensions!