It's very important to choose the right sized crate for your dog. The correct size will help your dog to feel content and safe. If you choose a crate that is too small, your dog won't be able to get comfortable.
If you choose a crate that is too big, your dog is more likely to go to the toilet in the crate as well as play and try to run around rather than settle down.
Choose Your Size
Somerzby Dog Crates come in 5 different sizes:
| | | | |
| --- | --- | --- | --- |
| Size | Length | Width | Height |
| | 60cm | 44cm | 51cm |
| | 76cm | 47cm | 57cm |
| | 92cm | 58cm | 65cm |
| | 106cm | 70cm | 78cm |
| | 122cm | 75cm | 83cm |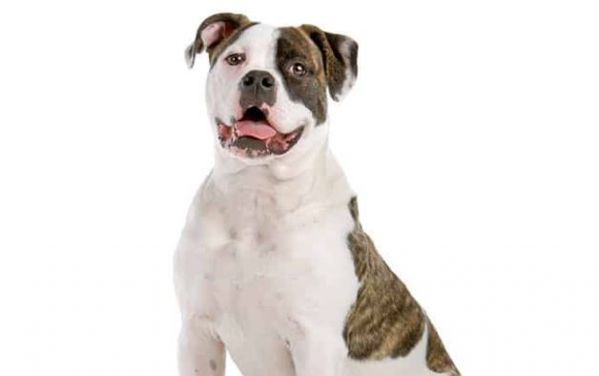 Benefits of a Collapsible Crate
Somerzby Dog Crates come collapsed flat. There is no assembly required! They easily open up and fold down quickly.
This makes them easy to store when not in use. You simply collapse the crate flat then put it away until you need it next. Its flat shape makes it easy to store under beds or in wardrobes.
Step by Step Guide to Opening a Collapsible Crate
Opening and collapsing Somerzby Dog Crates is easy.
See our step-by-step guide to opening your crate below. To collapse, just reverse the steps.
NEED A DOG CRATE?
Get them a warm, dry, healthy, and comfortable shelter where your dog can rest in complete security out of the weather
SEE OUR CRATES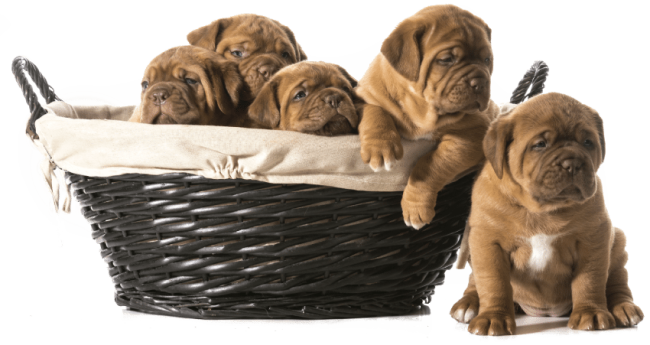 Step 1
Undo the metal clasp on the side.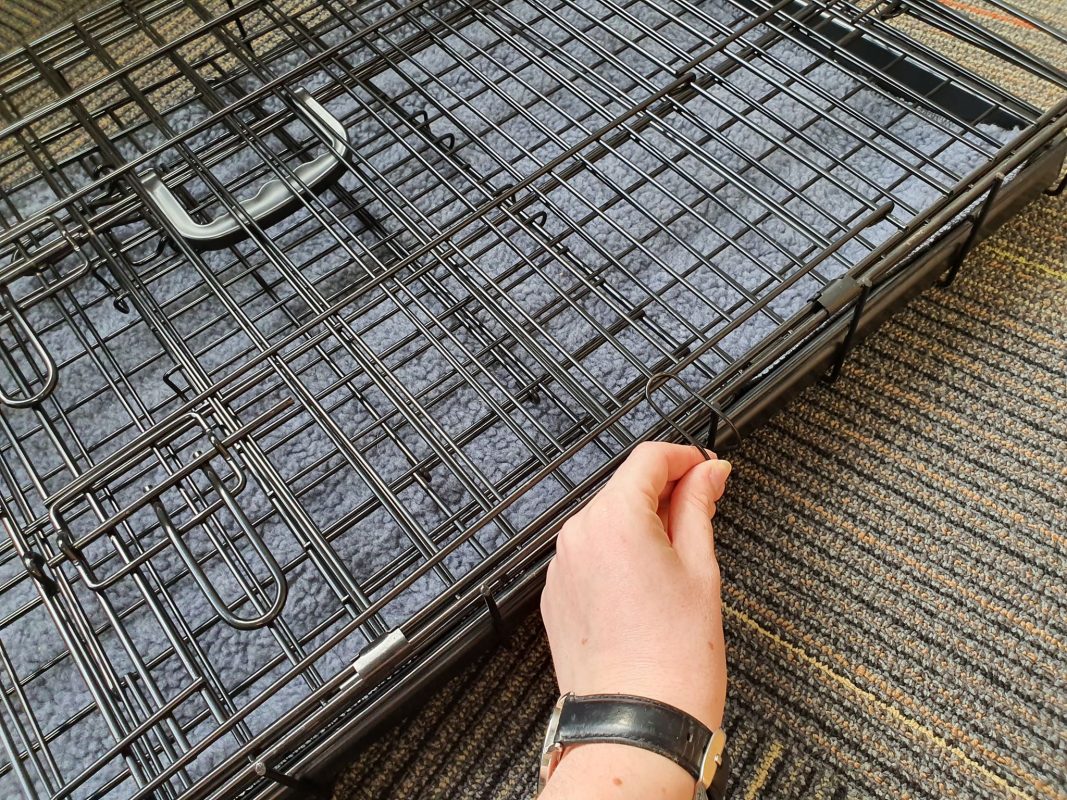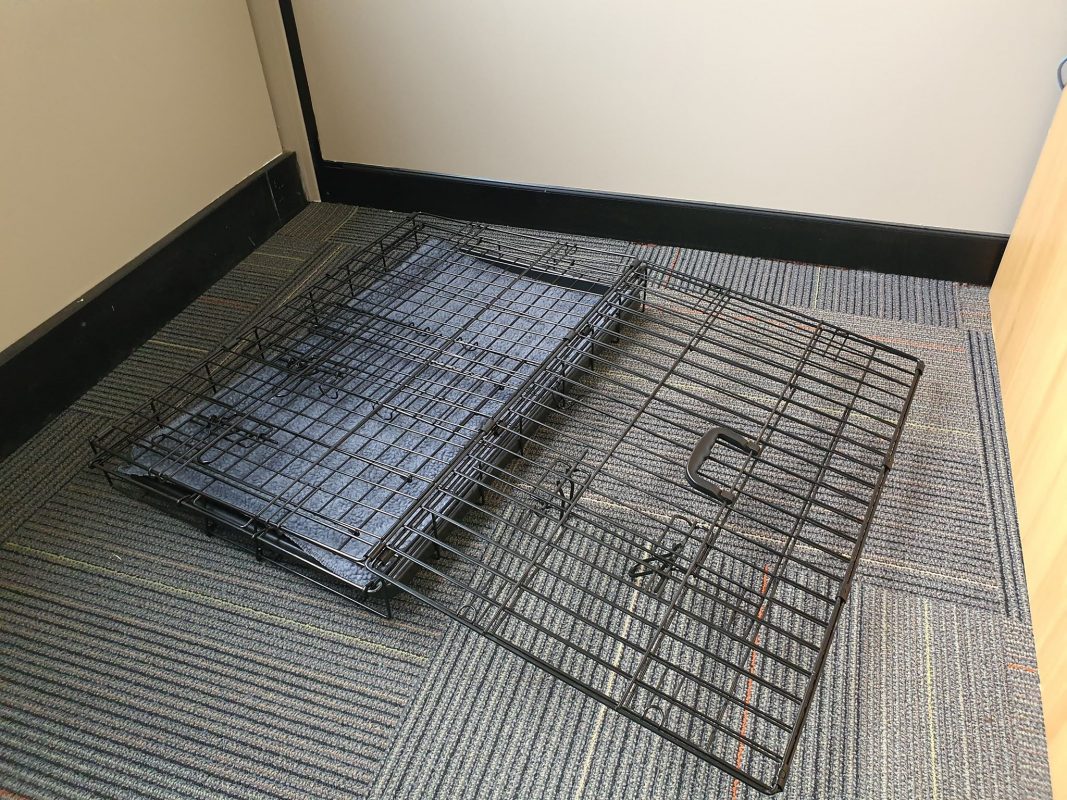 Step 2
Open the first side of the Crate. Make sure you have enough open space for it to open all the way.
Step 3
Pull upwards and open the second side of the Crate. It will now be the shape of a crate but with open ends.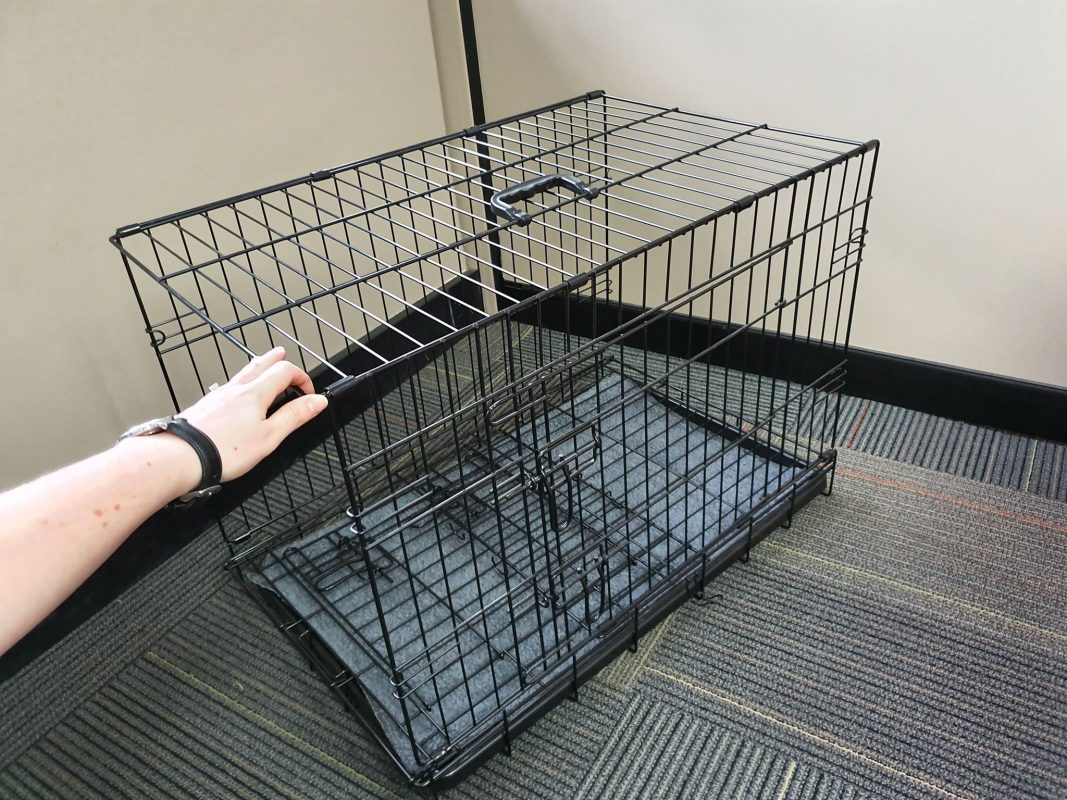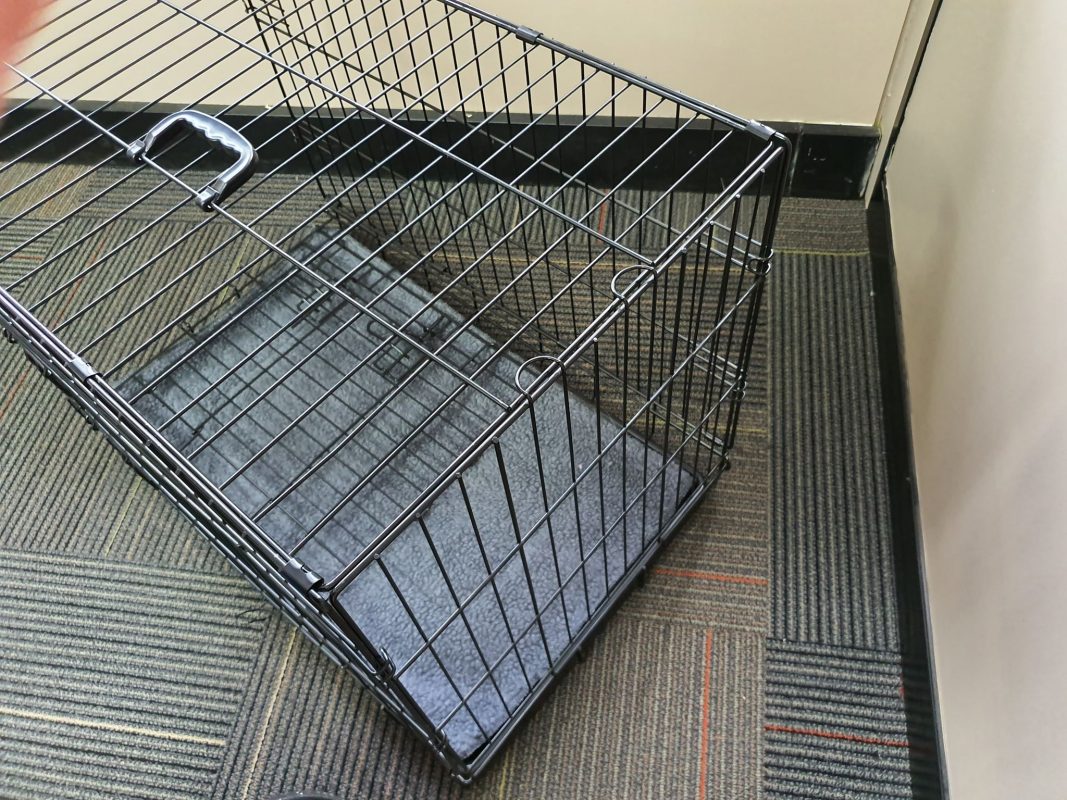 Step 4
Open the first short end of the Crate. Click the top in so it stays connected.
Step 5
Repeat Step 4 on the second short end of the Crate.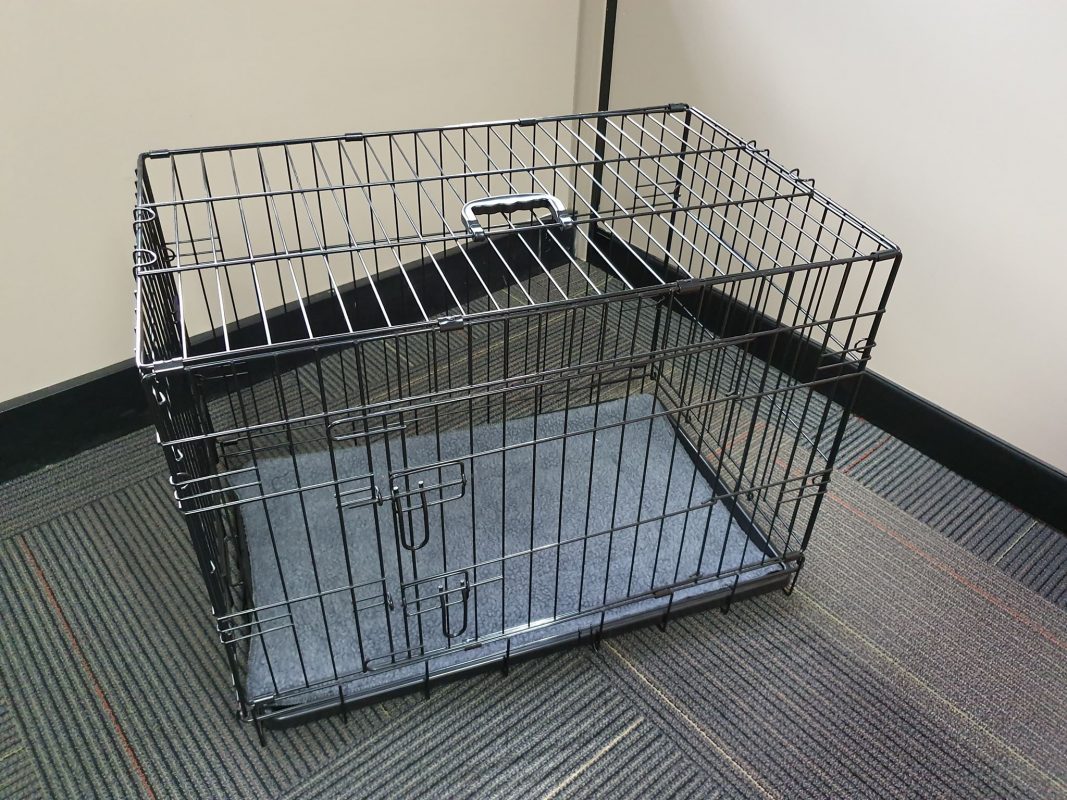 WHAT OUR CUSTOMERS SAY
We don't like to brag, but we don't mind when our customers do. Here are some of the testimonials we have received from our wonderful pet owners.
SO HELPFUL
Just purchased a 48 inch dog cage and got a pleasant shock at the quality and price and the ease it was to put it together.
Kimberley my sales assistant was so helpful and friendly I will recommend Somerzby to all my family and friends.
SHE IS NOW SAFE!
Thanks Somerzby for supplying my kitty with the goods!
She loves it and I love knowing she is now safe when I am not home
yOU GUYS ARE AWESOME
Just wanna say you guys are awesome! Products are amazing and you's are always so quick to dispatch orders too.
I ordered a pet crate on Wednesday afternoon and recieved it first thing this morning, so fast, you couldn't get a letter from the next town over that fast!!!
Customer Support
At Somerzby, we take customer service very seriously, so don't hesitate to call us or e-mail us with any questions, or to place an order.
TRUSTED SUPPLIER
Somerzby Pet Products - selling online and direct to the public since 2013, with over 50,000 products sold Australia wide.
ORDER TRACKING
Somerzby uses the most reputable carriers in Australia giving customers peace of mind but also allows for order tracking keeping customers up to date.
ALWAYS IN STOCK
Here at Somerzby, we have an extensive range of products as well as a massive warehouse to make sure we've always got what your after in stock and ready to ship.
AUSTRALIAN OWNED
Somerzby are Australian Owned & Operated. We have been operating for over 7 years, and have always been Australian Owned.
EASY TO ASSEMBLE
At Somerzby we pride ourself in making the whole experience with us as carefree as possible. Our products are delivered in flat packages ready to assemble, all you need is a few basic tools.
PET CARE INFO
At Somerzby, We aim to help pet owners look after and properly care for their pets to ensure a happy and healthy relationship. We have a long list of guides answering any of your questions.